There are many awesome titles scheduled for release on Record Store Day, but these will
only
be available at Sit & Spin Records. These titles are first-come-first-serve, so make sure you're there early, we open at 10am on April 20th.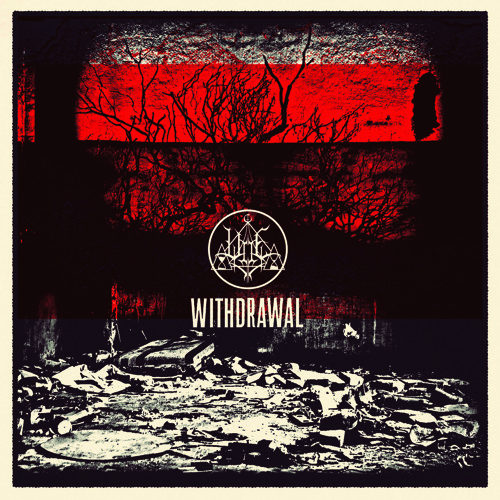 Woe "Withdrawal" LP
The newest album from Philadelphia's black metal masters. This Candlelight Records release is coming to us three days before the official street date. We will have a limited number of copies available on colored vinyl and a few CDs as well.
At 2pm we invite you all to join us for a Woe listening party. Be the first to listen to "Withdrawal" in it's entirety.
LISTEN TO WOE HERE
Witch in Her Tomb "Maleficus Maleficarum" 7"
This split label release with Philadelphia's new metal label TYR Records and Crippled Sound Records was recently released and is nearly sold out. Out of a pressing of 300, 100 of those where made on glow-in-the-dark vinyl. In celebration of our first Record Store Day, TYR has designed an alternate cover just for us, limited to 10 with the glow vinyl.
LISTEN TO WITCH IN HER TOMB HERE
FDH Records
FDH Records is a local independent record label that has released and co-released more than 100 records, CDs and cassette tapes over the past 10 years. In support of our first Record Store Day, FDH has released to us very limited TEST PRESS copies of some of their more recent releases.
FDH-115
Outer Minds "Behind the Mirror" LP
A split label release with Resurrection Records and Red Lounge Records, this ten track LP is tripped out. This is the first LP from Chicago based garage-psych band and one that we play in our store often.
3 TEST PRESS copies available
LISTEN TO OUTER MINDS HERE
FDH-114
Spent Flesh - self titled 10"
Sit & Spin Records is proud to be a part of this split label release with FDH and P.Trash Records. This is the first record from one of Philly's weirdest punk bands. High energy, creative guitar work and a theremin? These guys make it work and we love them!
4 TEST PRESS copies available
LISTEN TO SPENT FLESH HERE
FDH-113
Crusaders of Love "Take it Easy, But Take it" LP
This is the second LP from this French power-pop 4-piece, packed with 11 catchy tunes about love and rock'n'roll. This independent FDH release is great for fans of The Exploding Hearts and Pointed Sticks.
3 TEST PRESS copies available
LISTEN TO CRUSADERS OF LOVE HERE
FDH-111
Digital Leather "Modern Problems" LP
Synth-pop from Arizona, kicking out the jams since 2003, Digital Leather is dance-inspiring, perky pop for lovers of electronics in their punk.
3 TEST PRESS copies available
LISTEN TO DIGITAL LEATHER HERE


Sit & Spin Records
We dug up a couple of TEST PRESS copies from our own label releases to have available on Record Store Day. These are limited to only
ONE
of each title:
SAS#09 - Ratface "Dead Rats Blood EP" 7"
SAS#10 - Ga$h "We Are Fuck You" 7"
Doomed Records (1998-1999)
Anxious to release their music on vinyl, Thulsa Doom would not wait for a label to notice them. They released their 7"s independently on their own band label, Doomed Records. The band has donated
ONE
TEST PRESS from each of their only two releases.
Doomed#001 Thulsa Doom "Desensitized EP" 7"
Doomed#002 Thulsa Doom/Distraught split 7"